Keep it Regular
Regular stuff around Cambridge is mainly based on monthly parties of varying sorts at the smaller clubs and alternating later events at The Junction
Hardhouse/Techno/Nu nrg/Trance

House

Drum and bass/Jungle/Breakbeat/Dub

Various Stuff
Dub Meets Dance is held on some Thursday nights at the Devonshire Arms. Tunes range across dub, reggae, drum 'n' bass & jungle.
Bad Timing on the 2nd Wednesday of the month at The Portland Arms features minimal electronica, lo-fi sounds, the occasional theramin and general randomness. Upcoming events to be found on their website.
Good Times is Cambridge's longest-running night, hosted at The Junction. House tunes from residents Patrick Cavaliere, Paul Darking & James Barrie.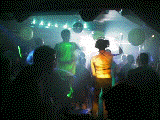 Immersed for trance and hardhouse, regulars at The O2 Club in St Ives. A coach normally goes from Cambridge Drummer Street to St Ives on club nights. More info at their website. Piccy on the left from the O2.
Incentive2Dance monthly hardhouse & trance at the Man on the Moon with residents Adam Raper and F.M.C. - info at the website www.123freehost.co.uk/sites/incentive2
meltDOWN usually bring hard dance to the Man on the Moon once a month. Recent additions to the regular crew include The Hobbit (Antiworld).
Mr Whippy House, hardhouse and nu-nrg from a crew that've been around for years now. Since the closure of the QClub there haven't been regular nights, but all the DJs are still about and put on splendid parties @The Junction. Resident DJs Sonic, Wizard, , MrD & Hogg. Their website can be found at www.mrwhippy.net.
Rawganics Hip-hop, reggae, soul & breaks, every first Thursday of the month - info from www.rawganics.net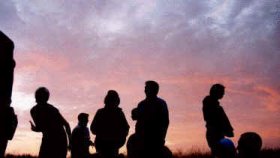 SystemX are having a bit of a sabbatical at the moment, but MrX & Witchdoctor are still out 'n' about DJing around town. Info about anything upcoming can be found via their mailing list - send a mail to mail@systemx.org.uk to be added. They've also got a website - www.systemx.org.uk. The piccy here is from one of their freebies last year.